NIGHTWAVES
Odata cu venirea noptii si sfarsitul concertelor, nu se lasa cortina. O data pe an, timp de cateva nopti, are loc un fenomen straniu: NIGHTWAVES. Primele unduiri au luat nastere acum multe editii bombastice, iar evenimentul-concept a devenit in mod natural o extensie nocturna, sonora si dinamica a festivalului. Nightwaves va gazdui inca o data lumina din fiecare dansator (voluntar sau ba) si va va fi alaturi la rasaritul soarelui.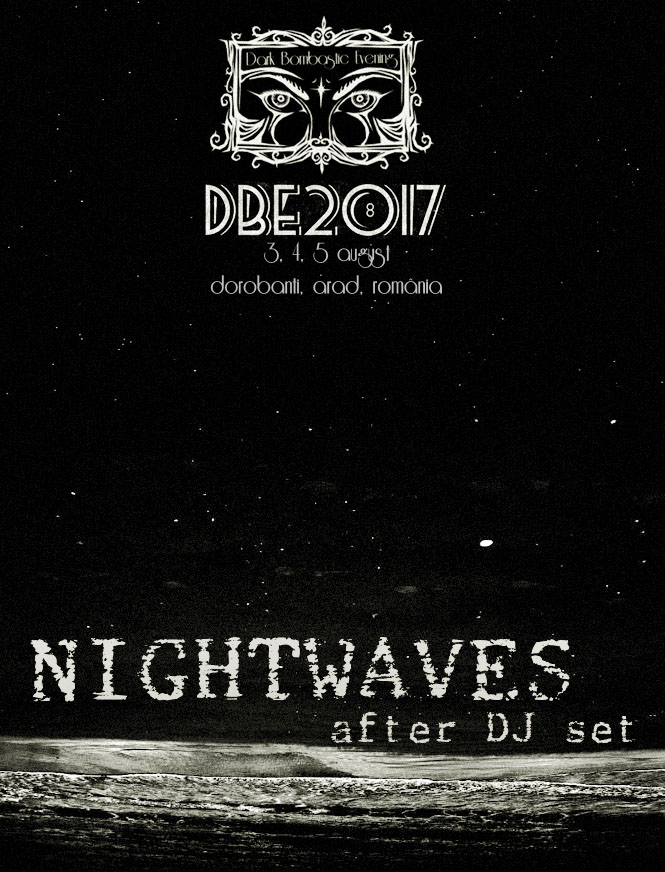 Trick Electrick
Back comb your hair. Get your jeans on, your Reeboks and your Ray Bans. Get your Walkman and go spend a night at the arcade where neon lights always shine. Take out those glitchy VHS tapes and put Miami Vice, Flashdance, Mad Max or Blade Runner on. Put a cassette or a vinyl on the old record player. Have a listen to Kraftwerk, New Order, Tangerine Dreams or some new echoes of the genre like Kavinsky, Carpenter Brut or Mitch Murder.
Tap your feet on the rythm of those analogue synths. Have the retro electro feeling while Trick Electrick presents Future Sound of 80's.